Contact
Main Office
757 Franklin Road
Marietta, GA 30067

Main Number:

770-422-5554

Fax:

770-422-1569

Loading Email...
Al Cerqueda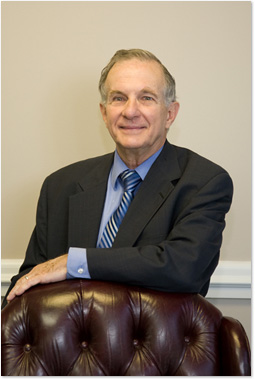 Al is a retired partner with our firm. Al retired in 2007 but continues to work on a part time basis as a consultant within the firm.
Al is both past President and Treasurer of the North Atlanta Chapter of Georgia Society of CPA's. He is a past financial Officer of the Civil Air Patrol, West Wing, and serves on the finance committee of the Holy Family Church.
Al was born in Cuba and came to the United States in 1962 serving in the U.S. Army from 1962-1963. He received his BBA, in Accounting, from Georgia State University in 1971. Al has extensive experience in auto dealerships, real estate, construction, profit sharing plans and employee benefit plans.
Al and his wife Diane live in East Cobb and have 3 children and one grandchild. All who know Al know of his love of old cars, old westerns, and flying.
Al is fluent in Spanish.
Robert T. Morgan, CPA
Managing Partner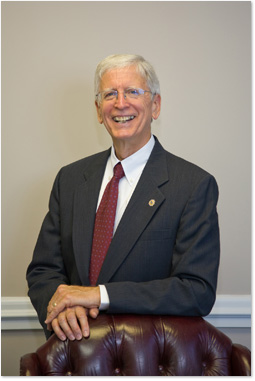 Bob is a native of Buchanan, Georgia, Bob received his B.B.A. in accounting in 1970 from Georgia Southern University. His areas of expertise include manufacturing, construction and non profit organizations.
Bob actively supports his community. He is a Distinguished Past President of the Metro-Marietta Kiwanis Club and was honored as a Hixson recipient. He is currently serving as their treasurer. Bob has served as a deacon, church treasurer and Sunday School teacher in his local church. He currently serves as the Secretary for the Cobb County Development Authority, and is the campaign treasurer for a statewide candidate.
Bob and his wife Toria live in West Cobb County and have two children and one grandchild. Bob enjoys gardening, fly fishing, hiking, reading and is a member of the Atlanta Track Club.
Samuel J. Collins
Partner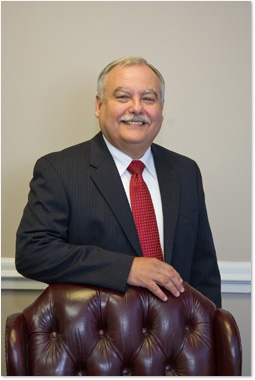 Jay graduated from Georgia Tech in 1976 with a Bachelors degree in Industrial Engineering. He has been a Certified Public Accountant since 1984. He specializes in trucking companies, manufacturing, distribution, insurance companies and retailers.
Jay and his wife Theresa live in West Cobb County and have three children. He is an avid hunter and enjoys fishing. Jay is active with the West Cobb Baseball Association and Summit Baptist Church.
Laura Lanza
Account Manager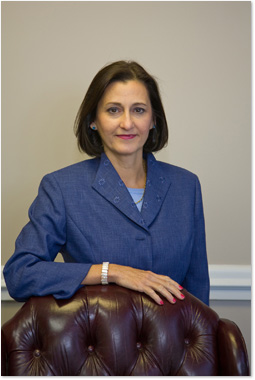 Laura recently relocated back to Marietta from Florida and rejoined our firm in 2009. She was previously with our firm from 1998 thru 2003. Laura is licensed to practice Certified Public Accounting in Georgia, Florida and Virginia. Her public accounting experience includes small as well as regional public accounting firms, in both senior and managerial positions. She has held financial and controllership positions in public and private companies across various industries including real estate development and property management, construction, financial services, and telecommunications. Laura has been a Certified QuickBooks ProAdvisor for over ten years. She attended Stetson University and University of Miami, receiving her B.B.A. from the University of Miami.
Laura has served as Treasurer in the Financial Council at St. Sylvester Catholic Church in Gulf Breeze, FL and volunteered with various organizations including Lakeview Children Foster Home in Milton, FL and the Home Builders Association of West Florida. Laura is fluent in Spanish and Italian and enjoys traveling and gardening.
Margaret Waldrep
Tax Manager
Margaret is responsible for the preparation and review of individual, partnership, corporate and fiduciary tax returns at our firm. Margaret's tax experience includes tax and audit work in international public accounting firms, local accounting firms, and a variety of accounting positions in private industry. She obtained her CPA certificate in 1981 after graduating cum laude with a BBA in Accounting at the University of Georgia. Margaret is currently President of the North Atlanta chapter of the Georgia Society of CPA's, a member of First Presbyterian Church of Marietta and the Band Booster Club at Marietta High School.
Margaret enjoys cooking, sewing, water skiing and taking walks with her Cavalier King Charles Spaniel, "Bailey". She is married to David and they have two children. Lisa, her daughter, attends college at Jacksonville State University. John, their son, attends Marietta High School.
Toria Morgan
Office Coordinator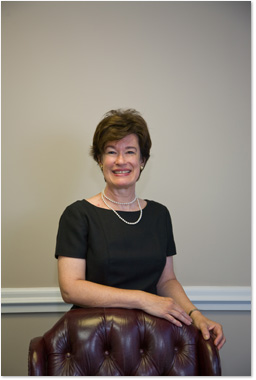 Toria grew up in Waycross, Georgia and moved to the metro area in 1967. She has a bachelor of Arts degree from West Georgia University. Toria is the wife of managing partner Bob Morgan and works part time in the firm during the months of January through May. She manages the front desk of the firm during that time.
Toria serves on the Board and is a Past President of the Cobb Arts, Friends of Cobb Arts, and is a past president of the Leadership Cobb Alumni Association. Toria has also served as President of her homeowners association and Secretary in People Looking after Neighborhoods. (PLAN)
Toria and her husband enjoy travel, the theatre, hiking, and spending time with their family. She is an avid reader and enjoys her book club and painting.